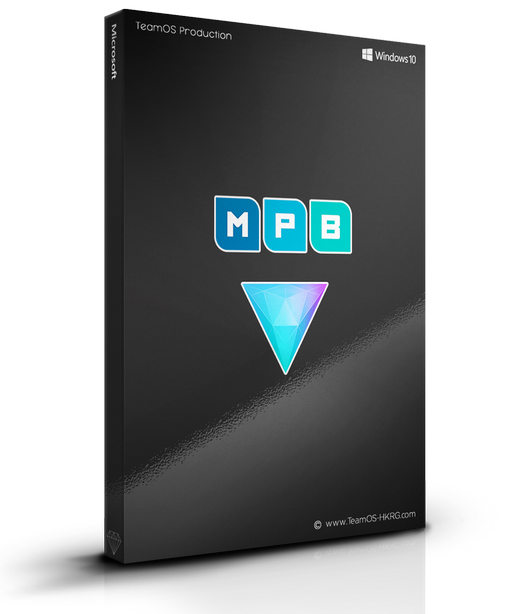 My Private Build :
Have made New System Install Process..
u need just to pick a partition where to install..
the rest will be automated..
System will create Administrator acc. and do Permanent Activation..
As usual this build is Trimmed for almost 2GB of stuff….so
DON'T CRY after u install it..
READ a post and decide for urself -do u need this or not-!!​
Build : Windows 10 PRO RS5 v.1809.17763.107 En-Us ESD x64
Integrado :
Microsoft .NET Framework 3.5
Microsoft DirectX 9.0c
UxTheme Patch
Custom Default User Account Pictures
Icons
Themes
40 Wallpapers
Removido :
3DViewer
AdvertisingXaml
Alarms
BingWeather
Calculator
Camera
CommunicationsApps
DesktopAppInstaller
FeedbackHub
GetHelp
Getstarted
Maps
Messaging
MixedRealityPortal
OfficeHub
OfficeOneNote
OneConnect
Paint3D
People
Photos
Print3D
ScreenSketch
SkypeApp
SolitaireCollection
SoundRecorder
StickyNotes
VP9VideoExtensions
WalletService
WebMediaExtensions
WebpImageExtensions
YourPhone
ZuneMusic
ZuneVide
AADBrokerPlugin
AssignedAccessLockApp
BioEnrollment
ContentDeliveryManager
Edge
EdgeDevToolsClient
FileExplorer
LockApp
MapsControl
OneDrive
ParentalControls
PeopleExperienceHost
PPIProjection
QuickAssist
RetailDemoContent
SecureAssessmentBrowser
SettingSync
SkypeORTC
SmartScreen
Store
WindowsDefender
WindowsReaderPDF
XboxApp
XboxGameCallableUI
XboxIdentityProvider
CEIP_SQM
HomeGroup
KernelDebugging
RemoteAssistance
SnippingTool
WindowsSubsystemForLinux
WindowsToGo
Microsoft | c_volsnap.inf
Microsoft | volsnap.inf
Cache and temp files
Intel Indeo Codecs
Lock Screen backgrounds
Manifest Backup (WinSxS\Backup)
Optional Features
Other Themes
Screensavers
Speech TTS
Speech Recognition
System Preparation tool (Sysprep)
TV Tuner codecs and support
Video Compression Manager (VCM) codecs
Volume Shadow Copy
Windows Biometric Service
Windows Recovery
Windows System Assessment Tool (WinSAT)
MPEG-2 Splitter
Windows Update
Windows Component Store (WinSxS)
Windows Component Database
Total removed: 1771.47 MB
Tweaks :
Disable Cortana App
Hide Taskbar TaskView Icon
Disable Automatic Driver Updates through Windows Update
Disable Automatic Downloading and Installing 3rd Party Apps
Force .NET Programs to Use Newest .NET Framework
Enable and Set Windows Photo Viewer As Default Viewer
Enable Fraunhofer MP3 Professional Codec
Enable DISM Image Cleanup with Full ResetBase
[​IMG] Service Tweaks :
Added Black Viper Service Tweaks
[​IMG] Installation :
Create bootable USB (highly recommended) with Rufus
Or burn to DVD-DL at slow speed
Ajustes de servicio :
Se agregaron cambios en el servicio de Black Viper
 Instalación :
Crea un USB de arranque (altamente recomendado) con Rufus
O grabar en DVD-DL a baja velocidad

Win10 Rs5 v1809.17763.107 Slim [X64] [Mpb] [Ingles] 2gb
---
---
Categoria:
Sistemas Operativos
---
Seguir Feed RSS Comentarios | Temas de ponch
---